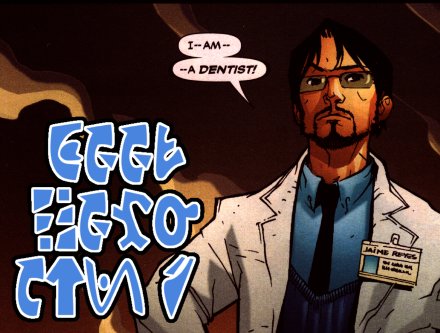 The comic book Blue Beetle (Wikipedia, DC Database) includes alien technology speaking in an alien language. Eventually, I realized I could decode it. Then that I could make a font out of it.

Scarab-Speak v 0.1, as a Truetype font – it's 7k, or 18k zipped with the Fontforge source. (In case someone tries to fix my keming – I barely have auto-widths for the letters turned on. This is my first attempted Truetype font.)
Oh, I don't have forms for zero or Q yet. I picked up J & Z from issues of Teen Titans & Brave & the Bold, by the way.
Here's a decoder ring graphic –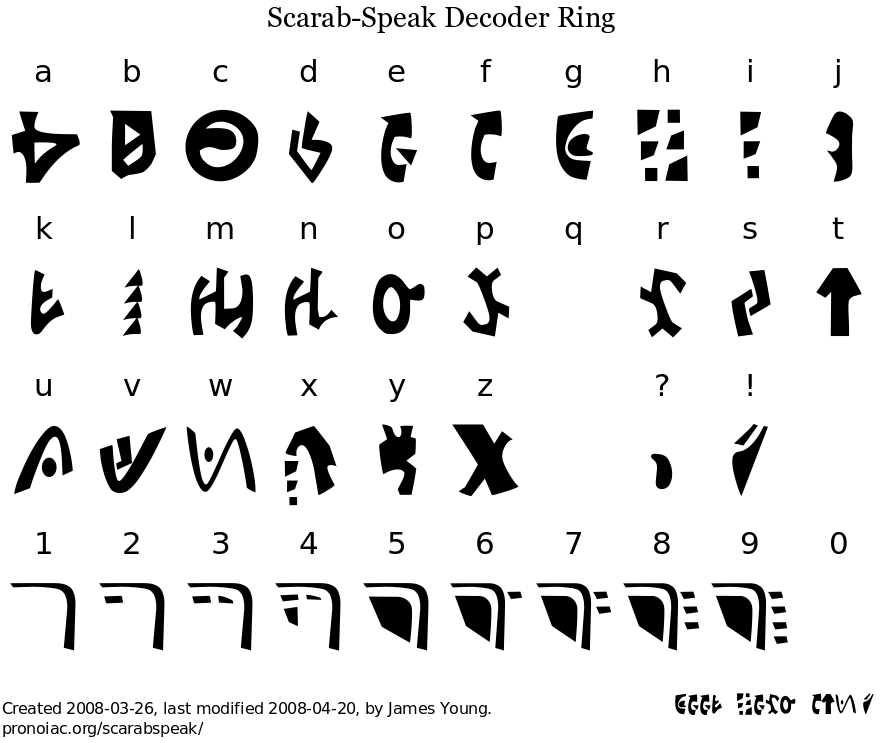 – & here's a high quality PDF version of the decoder ring.
Edit – 2008-05-18 – the fixed zip link is all lowercase. whoops.

This work is licensed under a Creative Commons Attribution-Share Alike 3.0 United States License.
2 comments
2 Comments so far
Leave a comment